"Great Candles/Value. Love these candles. No scent except for the natural beeswax. Will definitely reorder."
- Julie, Beeswax Candle Customer


100% PURE BEESWAX
Premium natural beeswax
HANDMADE IN THE USA
You're getting the best
DRIPLESS DESIGN
Less clean up
High Quality - Handmade Candles
100% pure beeswax (NO fillers). 100% cotton wick. Homemade right here in the United States from premium natural beeswax.
Beeswax candles are hypo-allergenic, great for people with allergies, other sensitivities, or anyone who just wants a clean burning candle in their home.
Dripless Design
Keeping the wick properly maintained, and the candle burning on a level service in a draft free environment allows the wick to burn the beeswax at a slow even rate which helps prevent drips from occurring.
This slow burning process provides a truly dripless feature so there is less clean up around your home.
Our beeswax candles burn bright and clean bringing elegance and beauty to any room.
Great Decoration, Amazing Functionality - That's The Hyoola Way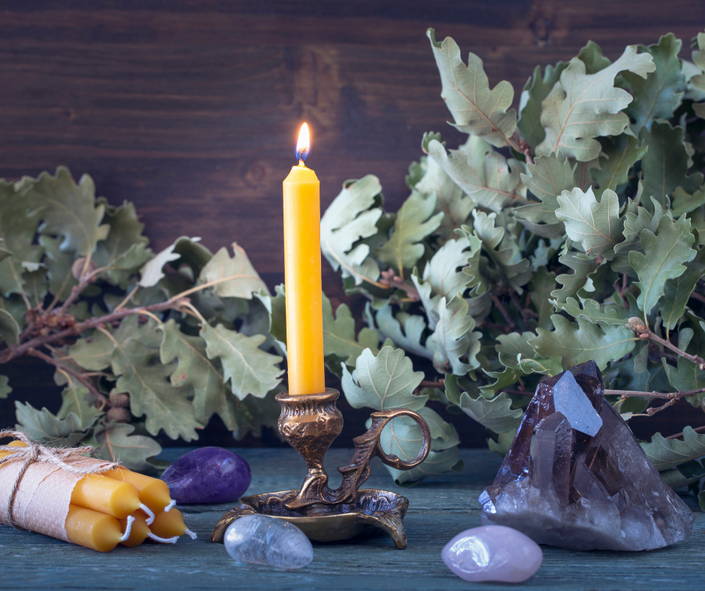 Beautifully Light Any Room With Hyoola Beeswax Candles
PRODUCT FEATURES
12 pack




6.5 Inches Tall




Tapered Design




Golden Yellow




Premium Beeswax




Natural Beeswax Scent




Handmade in the USA
Brighten Your Party Or Special Event With Beautiful Decorative Candles
Get the best candles available with Hyoola! They're quality produced candles from 100% all natural pure beeswax, they have a delicate natural scent of beeswax that will fill your home for a truly soothing experience. Hyoola candles will remain lit for hours at a time so you know you're getting incredible usage out of them.
The sleek tapered construction allows Hyoola candles to be a perfect decorative piece in any room.

"Good candles. These are nice candles. Have a nice beeswax scent and burn with a nice bright flame. I would recommend"
- Gary
"I love the Hyoola Beeswax Taper Candies! Not only are they beautifully made, they have a rustic look which I find appealing. My only mistake was that I purchased a box of 12. Considering how much I burn candles, I should have purchased a large box! The seller is amazing and My candles arrived much sooner than expected! I highly recommend buying from this seller! I will definitely buy a larger box in the very near future!"
-AC
"High quality at great price natural beeswax candles. Excellent candles and exactly as pictured and expected."
- Eugenia
Frequently Asked Questions
Are your beeswax candles 100% pure beeswax?
Yes. Every single one of our beeswax candles uses 100% pure beeswax gathered from the USA. We do not mix any other waxes or fillers with our beeswax.
Are your candle wicks 100% cotton?
Yes. All of our beeswax candles use 100% cotton wick.
Why does my beeswax candle sometimes seem hard to light?
In order for a candle to work properly, it needs to pass melted wax through the wick. Beeswax melts at a higher temperature and requires thicker wicks, therefore it is necessary to hold the lighter next to the wick for a longer time than other types of candles.
Do you add chemicals to your beeswax candles?
No. We add no chemicals to our beeswax. All of our wax is 100% pure and natural.
Do you add scents to your beeswax candles?
No, we do not add scents to any of our candles. Beeswax candles naturally have a slight honey scent.
Do you add colors to your beeswax candles?
No: Our beeswax candles do not contain any dyes or additives. The raw beeswax comes from the hive and is a light golden yellow color, which gives the candle a natural yellow color.
Why don't my burn times match your listed burn times?
Our burn time is not a guarantee, it is a conservative estimate based on testing of hundreds of beeswax candles. Results can vary somewhat based on your environment and burning preferences. Proper wick maintenance can also play a role in how fast your candle burns.
Where Is your beeswax collected from?
All of our beeswax is gathered from the USA. Our source of beeswax comes from trusted beekeepers in Bayonne NJ.
What's the white cloudy film on my beeswax candle?
This white film is called bloom. This is normal and occurs on all pure beeswax candles. This happens because some of the components of the beeswax migrate to the surface, and can appear a few weeks to a few months after the candle is already made.
Do you make all of the beeswax candles that you sell?

Yes. Every single beeswax candle that we sell is made by us, in our warehouse located in Bayonne NJ.
Do your candle wicks contain lead?

No, all our candle wicks are lead-free. All of our beeswax candles have a 100% cotton wick.
Do your candle wicks contain any metals?

No, all our candle wicks are metal-free. All of our beeswax candles have a 100% cotton wick.
Why do my candles measure slightly smaller than the size stated?

The candle sizes we list are taken from the mold's size, not the finished candle's size. We hand-pour 100% pure beeswax into the mold but beeswax candles can shrink as they cool.
Is white beeswax bleached?

No, its refined to remove the yellow from the beeswax.